Our company started activities in the auto parts market in late 1961 and by importing car parts made in America called "Bed Ford" Or so-called (BB Ford) as a rental car that citizens moving from one point to another its our story from enter the field of spare parts.
In the 1970, with the introduction welding and generators of Ford and Ferguson tractors in Iran,we try to action to expand the production and distribution of these supplies.
From 1990 until now, Spare parts of Perkins and New Holland brands in the category of generators, agricultural, industrial and construction was put on the agenda. The main approach since the establishment of the company providing the components of the highest quality and best price and demonstrated the increasing development of the company and its customers more satisfaction.
Today, after years of effort, our company is one of the poles of the supply Perkins, Ford and New Holland and to satisfy our customers, always trying to enrich its product portfolio.
Thought the company to attract more and more satisfied customers and prospects after a successful presence in domestic markets, the presence in regional markets and increase bilateral cooperation with neighboring countries.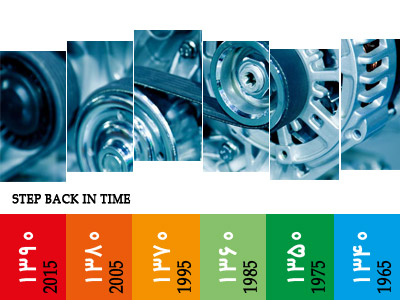 Our Mission
Supply and distribution of spare parts of diesel engines in the shortest time and the best price by taking advantage of the knowledge, expertise, experience and use their supply network of reputable brands is responsible.
Our Vission
Moosa Company until the year 1965, The largest importer of supplying original parts for diesel engines will be in the Middle East ، with competitive price and guarantee and free advice to its clients , offers services.